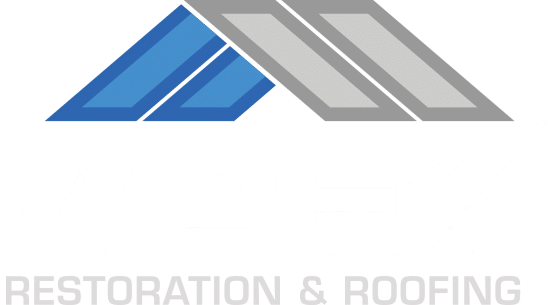 Local Roof Company
Apex Restoration & Roofing is a locally owned roofing company with several years of experience in the industry. We're experts when it comes to assessing and repairing roofs as well as completing full roof replacements. From small leaks, to aging roofs, to hail damage, our team is equipped to handle any problem that needs to be resolved with your roof.
If you're in need of a roofing contractor in Denver, Fort Collins, or Colorado Springs, Apex Restoration & Roofing is ready to provide friendly, helpful service that you can count on.
Locations
Apex Restoration and Roofing services the entire state of Colorado, with 3 locations. As a local roof company, we commit to a higher standard of professionalism and service.
We maintain an outstanding reputation of quality and expertise in our industry.
Denver
  (303) 691-5035
 7076 S Alton Way
Fort Collins
  (970) 368-9591
3950 John F Kennedy Pkwy
Colorado Springs
  (719) 297-5559
1155 Kelly Johnson Blvd
Free Estimates
We offer free estimates for all of your Colorado roof repair or replacement needs because we believe that you deserve to have all of the right information to make an informed decision about the care of your roof. It's important for us to get to know you and your project needs before you have to worry about exchanging money so that we can ensure our service will resolve all of your issues. When we complete our inspection, it covers every detail, and we're happy to answer any questions that you may have.
Don't Think You Have Damage?
Let Us Give You A Free Inspection!
Salvage your roof with affordable repairs! Save money and make your home look like new. Find asphalt, concrete, or metal solutions. We have what you're looking for.
We repair both commercial and residential types of roofs & all types of damages, wind, hail or storm damage repair.
Don't let the weather get the best of your roof. Let the pros save you time and money. Request your free repair estimate today. 
Our Metal Machines
At Apex Restoration and Roofing, we pride ourselves on providing the best roofing workmanship possible for improved project outcomes and greater customer satisfaction. This is why we're excited to announce we recently invested in the SSQ II™, an innovative commercial roofing and siding machine produced by New Tech Machinery.
15 quick-change profiles for one machine;
The SSQ II is our latest iteration of the best-selling, most advanced, accurate, and user-friendly multi-profile machine;
Change tooling in 45 minutes or LESS with one person and one wrench;
Contractors all over the world trust this machine with their business;
Offered with the industry's best warranty.