Built On A Foundation Of Developing A Service Relationship That Our Customers Can Believe In And Trust
---
Contact Us Today To Receive Your Free Roof Inspection
---
Serving Denver, Lakewood, Commerce City, Englewood, Highlands Ranch, Littleton, Centennial, Aurora, And All Surrounding Areas.
---
Commercial Roofing Contractor
Denver, Colorado has some of the toughest winters in the country, but also because of our altitude, there is a lot less atmosphere between your roof and the sun. UV radiation and the hot/cold conditions of constant seasonal change can take their toll quickly. This is true of your residence, and especially true of your business.
Oftentimes, commercial buildings are flat-roof construction, with a layer of polymer, gravel, and tar which are all that stand between the interior of your building and the elements. Heavy snowfalls and rapid melt offs are a big-time culprit in eventual breakdowns of commercial building roofs.
When the roof fails, all of that water eventually has to flow somewhere. Maintaining your commercial roofing repair and installation means it goes down the gutters, and not all over your inventory or facilities. We at Apex Restoration and Roofing are happy to provide the best quality commercial roofing services to our customers in Denver, CO and surrounding areas.
---
The Process
After your initial problem, usually indicated by a small leak or even a visual confirmation that something is wrong, you should contact Apex Restoration and Roofing. We will send out a qualified roof inspector who will determine the cause of the damage and provide a plan of commercial roofing repair, installation, or replacement.
We work closely with your insurance company to get you the best service with minimal hassle to you. Our team of skilled roofers then works diligently to get the job finished with a short turnaround time so you can get your business up and running again. Our goal is a seamless process in which you are 100% satisfied with a job well done.
---
Commitment to Excellence
Apex Restoration and Roofing provides the best commercial roofing services with quality workmanship and teams with leading suppliers to give you the 100% satisfaction you deserve. Our reputation is often carried by word of mouth, and after years of providing our customers with the best experience we hope to earn your praise as well.
From peaked roofs to flat, tile, tar, composite, and other types of roofing, we've seen it all and can repair or replace it all!
---
Work with Apex Restoration and Roofing
Your business is a commodity, and it should be given the best protection available. Not only do you rely on your roof to protect your building and other assets, but you also have the livelihoods of your employees to consider as well.
Why leave such a critical element of your business in the hands of a lesser roofing company? Contact Apex Restoration and Roofing to get your roof back to the perfect condition for your business. We provide premier commercial roofing services for our clients in Denver, Colorado Springs, and Fort Collins.
Our contractors and inspection specialists are here to work with you to provide the best commercial roofing repair and installation, quality, durability, and many years of worry-free use. Ask about our free estimates and contact our local roofing and restoration office to find out how to get started. Call our experts at 303-691-5035 or fill out our form to begin your free inspection!
---
Call Us Today
(303) 691-5035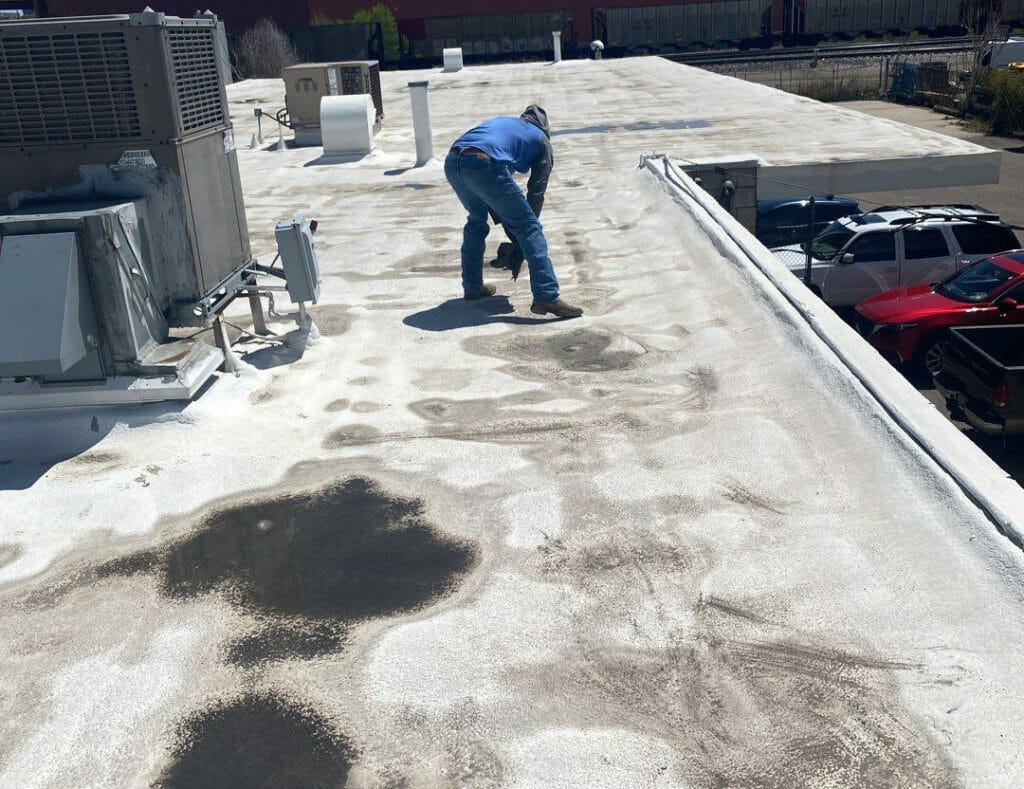 RESTORATION & ROOFING SERVICES OFFERED TO COLORADO BUSINESS OWNERS
Renailing/Refastening

Sell/Buy Audits

Shingle Replacements

Roof Replacement

Ventilation Repair/Replace

Siding Repair/Replace

Gutter Repair/Replace

New Doors & Windows

Emergency Repairs

Insurance Claim Advocacy
---
WE PRODUCE OUR OWN METAL ROOFING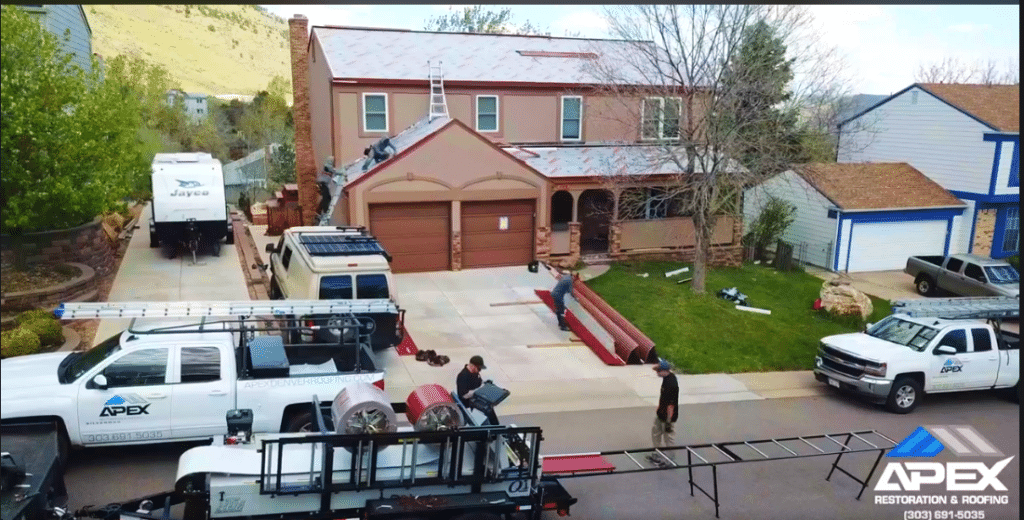 Not only are the materials we use covered by the material guarantee, but we have teamed with the most respected roofing material suppliers in the country to become certified installers in compliance with stringent industry standards. We are honored to be a part of nationwide networks that conform to high standards of quality, safety and service.
We make sure the warranty you get is worth more than the paper it's written on.