Built On A Foundation Of Developing A Service Relationship That Our Customers Can Believe In And Trust
Contact us for a FREE Quote
Gutter Installation & Repair
When everything is working on our homes, we usually don't think much about it. It is that moment when something stops working right that really gets our attention. Something as basic as a gutter service might not be on everyone's radar. It is a seemingly simple design that allows water to be transported from runoff on the rooftop to other places.
What you might not know is just how important a properly working gutter is to your home. By allowing water to be channeled to specific locations, you reduce the amount of damage water can do to your roof, eaves, and even your walls and foundations.
This is why it is important to make sure that gutters are clear, working properly, and if they are damaged, they need to be repaired promptly. Damage to walls, foundations, and eaves can be very expensive. Flooding in window wells might not even be covered by some insurance! Apex Restoration and Roofing is here for you for all of your gutter and downspout installation and repair needs.
When it comes to gutters services for our clients in Denver, Colorado Springs, and Fort Collins, Apex Restoration and Roofing is at the top of their game. We begin with a call from you. Then we send out a qualified technician who can assess the damage with a comprehensive inspection to determine the best plan of action.
We work closely with your insurance company as well as our team of roofers to ensure you are getting the repairs and/or replacements you need to get your gutters back into working condition. The whole process is done with convenience, quality, and durability for our customers in mind.
We work with leading suppliers, skilled roofers with years of experience, and it is our goal to provide 100% satisfaction to our customers. The job isn't done until you are happy. We service many different types of gutters and downspout installation and repair as well as other services such as cleaning, replacement, and upgrades.
The health of your roof is often determined by water control. Why let anyone else handle a task that size?
Working with Apex Restoration and Roofing
Contact our experts for your next gutter service for your home. Our contractors and inspection specialists have the training and experience to not only provide quick turn around times, but also do the job well so you don't have to keep calling. That sort of dependability is our goal and we take pride in all the work we do for our customers.
Free estimates are available and are just the first step in taking care of your repair, replacement, or upgrade needs. Get started right now by calling (303) 691-5035 or fill out our form online and you will be contacted by one of our local roofing and restoration partners as soon as possible.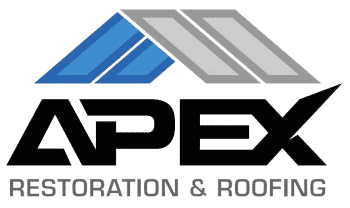 Serving Denver, Lakewood, Commerce City, Englewood, Highlands Ranch, Littleton, Centennial, Aurora, And All Surrounding Areas.
APEX Restoration & roofing SERVICES for COLORADO RESIDENTS
Renailing/Refastening
Sell/Buy Audits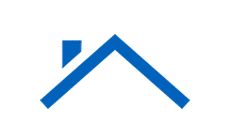 Shingle Replacements
Roof Replacement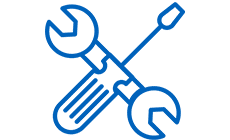 Ventilation Repair/Replace

Siding Repair/Replace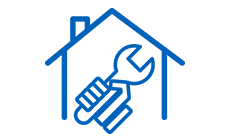 Gutter Repair/Replace

New Doors & Windows
Emergency Repairs

Insurance Claim Advocacy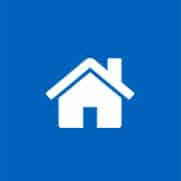 REPAIRS & REPLACEMENTS
We only uses the best installations practices, fasteners made to last the test of time, and the highest grade available. We want your roof to look amazing and outlast any other roof around!
MAINTENANCE & PRESERVATION
We will create a custom maintenance plan to fit your roof in order avoid a costly replacement and keep it looking great for years to come. We offer annual exams, cleanings, and preservation treatments.
As a National Roofing Contractors Association member we seek to improve our business through education, training, and technical advancements.
BETTER SERVICE • BETTER EXPERIENCE • A BETTER INDUSTRY