Hail Damage Roof Repair Colorado Springs
Built On A Foundation Of Developing A Service Relationship That Our Customers Can Believe In And Trust
Contact Us Today To Receive Your Free Roof Inspection
Experts in Hail Damage Roof Repairs
Hail storms are all too common in Colorado Springs, with one insurance company reporting 66,800 claims in 2018 alone. After a hail storm wreaks havoc on your property, it's essential to have your roof inspected for damage – in many cases, there may be compromised areas that aren't immediately visible but there is underlying hail damage to the roof. Apex Restoration & Roofing takes away the guesswork and stress of repairing roof damage along with other home exterior damage by lining up various contractors to provide full coverage repair services that take every component into account, including gutters, siding, windows, and more. This makes the process for yourself, and insurance agent, as easy as possible.
Signs of Hail Damage in Colorado Springs
After a storm, it's important to take an assessment of the damage. If there's noticeable damage to items such as flowers, windows, gutters, screens, or even your car, it's likely that your roof has taken a beating as well. Leaving hail roof damage unattended can decrease the value of your property and cause extreme problems later if your roof begins to leak, or if the structural integrity has been compromised. If you notice any of the following problems, be sure to call Apex Restoration & Roofing right away to schedule immediate repairs: 
Bruising, soft spots, or granule loss on asphalt shingles
Missing shingles, or shingles that have fallen to the ground
Obvious damage to roof vents
Dents or rust marks on metal roofs
Broken or split wood shingles
Pooling water
Some issues may serve as early signs of advanced wear due to hail, while others require immediate action to protect your home. It's important to follow up with any suspected damage by having a hail damage contractor from Colorado Springs complete a review of your roof and provide solutions.
Assistance Through the Entire Process
Apex is here to make hail roof repair in Colorado Springs as simple and pain-free as possible, and we'll even help with your insurance claim to make sure you'll be compensated after a storm. We'll focus on repairing your hail damaged roof but also provide you with restoration and repair services for other damage to the outside of your home as well. As a locally operated business, we understand how damaging hail can be here in Colorado Springs and we're committed to providing you with our best work to keep your home safe. If you feel that your home may be a target for hail damage, we can provide you with alternative hail-resistant roofing solutions that will prevent damage from occurring over and over.
Hail Damage Contractor Experts
Delaying the repair of your hail damaged roof can create a nightmare when significant water damage and structural weakening occurs. This can lead to costly and intrusive repairs that may require you to seek alternative shelter during the restoration process. We'll help to keep your investment safe after unpredictable weather hits. To eliminate the stress of hail storms, have your repairs completed quickly and professionally by calling Apex Restoration & Roofing in Colorado Springs.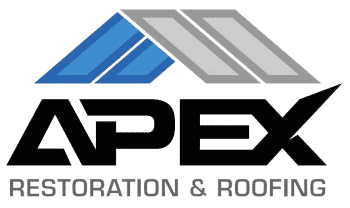 Serving Denver, Lakewood, Commerce City, Englewood, Highlands Ranch, Littleton, Centennial, Aurora, And All Surrounding Areas.
Restoration & ROOFing SERVICES OFFERED TO COLORADO RESIDENTS
Renailing/Refastening
Sell/Buy Audits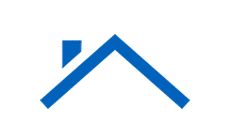 Shingle Replacements
Roof Replacement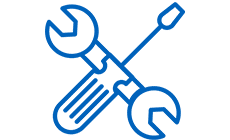 Ventilation Repair/Replace

Siding Repair/Replace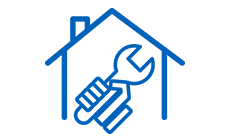 Gutter Repair/Replace

New Doors & Windows
Emergency Repairs

Insurance Claim Advocacy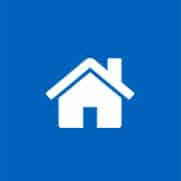 REPAIRS & REPLACEMENTS
We only uses the best installations practices, fasteners made to last the test of time, and the highest grade available. We want your roof to look amazing and outlast any other roof around!
MAINTENANCE & PRESERVATION
We will create a custom maintenance plan to fit your roof in order avoid a costly replacement and keep it looking great for years to come. We offer annual exams, cleanings, and preservation treatments.
As a National Roofing Contractors Association member we seek to improve our business through education, training, and technical advancements.
BETTER SERVICE • BETTER EXPERIENCE • A BETTER INDUSTRY