Hail Damage Roof Repair Denver, CO
Built On A Foundation Of Developing A Service Relationship That Our Customers Can Believe In And Trust
Contact Us Today To Receive Your Free Roof Inspection
Local experts in Hail Damage Roof Repairs
Hail storms are capable of extreme damage to personal property, and Denver, CO is no stranger to the negative effects that these storms can bring. In 2019 there were 28 hail reports with hail cascading down in chunks as big as 1.5 inches – almost the size of a typical golf ball! It's no surprise that hail of this magnitude can damage and even destroy your roof, vehicles, flowers, shrubs, screens, and gutters, which is why it's important to assess the damage right after a storm hits. If hail has damaged the roof of your vehicle, there's a good chance that damage has occurred on the roof of your home or business as well. Apex Restoration & Roofing can save you the trouble of managing multiple contractors to fix everything that has been damaged by addressing your property as a whole. This allows you to make a single phone call and have a local, full-service restoration company take care of the entire situation – including hail damage roof repair.
Signs of Hail Roof Damage 
Our repair specialists have been providing roof repair and restoration solutions in Denver, CO for many years, and have over 50 combined years of experience. We understand how hail damage roof claims work and can help you navigate your insurance claim process to ensure that you get the right amount to cover your losses – especially when it comes to your roof. Each storm is different and may affect your roofing material in various ways. Sometimes the damage isn't apparent right away, but other times there are visible signs that indicate damage has occurred. Here are a few things to look for:
Soft spots or general bruising
Loss of granular material from asphalt shingles
Shingle damage
Bent or lose eavestroughs and downspouts
Black mineral deposits in your downspouts
Interior ceiling leaks
Apex Restoration & Roofing can review the damage on your behalf and provide an accurate estimate to submit to your insurance company. This way, even underlying damage can be reported so that you aren't left with additional issues down the road. The sooner the damage is assessed and repaired, the less chance there will be for roof leaks or other issues.
Entire Process Assistance
At Apex Restoration & Roofing, we don't just focus on roofs. When it comes to hail damage you need a specialist who can take care of everything, and we are proud to be a top choice for hail damage roof repair and full restoration services in the Denver, CO area. Our team will walk you through the process of your claim, complete all repairs, and even suggest the use of new products to protect you for the next storm – including hail-resistant roofing options that can withstand the beating that many hailstorms bring. We're committed to the safety and happiness of our Denver community, so when you need hail damage roof repair or restoration services, contact Apex Restoration & Roofing.
Call the Local Denver Experts
Delaying the repair of your hail damaged roof in Denver, CO can create a nightmare for when significant water damage and structural weakening occurs. Schedule a consultation with Apex Roofing to start the process of repairing your roof before it becomes more damaged and expensive to fix.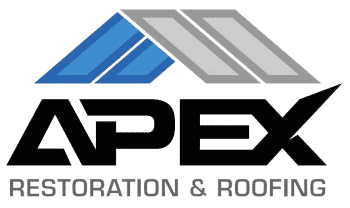 Serving Denver, Lakewood, Commerce City, Englewood, Highlands Ranch, Littleton, Centennial, Aurora, And All Surrounding Areas.
Restoration & ROOFing SERVICES OFFERED TO Denver RESIDENTS
Renailing/Refastening
Sell/Buy Audits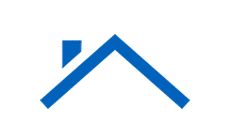 Shingle Replacements
Roof Replacement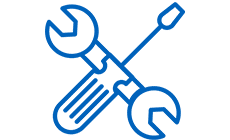 Ventilation Repair/Replace

Siding Repair/Replace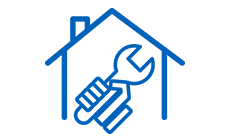 Gutter Repair/Replace

New Doors & Windows
Emergency Repairs

Insurance Claim Advocacy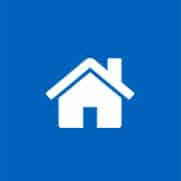 REPAIRS & REPLACEMENTS
We only uses the best installations practices, fasteners made to last the test of time, and the highest grade available. We want your roof to look amazing and outlast any other roof around!
MAINTENANCE & PRESERVATION
We will create a custom maintenance plan to fit your roof in order avoid a costly replacement and keep it looking great for years to come. We offer annual exams, cleanings, and preservation treatments.
As a National Roofing Contractors Association member we seek to improve our business through education, training, and technical advancements.
BETTER SERVICE • BETTER EXPERIENCE • A BETTER INDUSTRY