Hail Repair Fort Collins, CO
Built On A Foundation Of Developing A Service Relationship That Our Customers Can Believe In And Trust
Contact Us Today To Receive Your Free Roof Inspection
Fort Collins Hail Damage Roof Repair
Colorado is a bit of a target when it comes to hail damage, with almost $600 million worth of insurance claims in 2018 from one insurance company alone. Hail storms can be a big problem and cause significant damage to your vehicles, outdoor space, trees and shrubs, and of course, your home itself. The largest hail recorded in Fort Collins, CO in 2019 was 1.75 inches, which is slightly bigger than a golf ball! After a hail storm like this, it's important to complete a thorough review of your property in order to assess the level of damage. A good rule of thumb is that if your shrubs, flowers, gutters, screens, and vehicles are damaged, your roof has taken a significant beating as well. When you find yourself in this situation, Apex Restoration & Roofing can help by addressing each and every component of your property that has taken damage. This way you can make one phone call to one full-service restoration company instead of dealing with and managing multiple contractors.
Fort Collins Hail Damage Specialists
Our team of hail repair specialists has over 50 years of experience in providing top quality solutions for hail-damaged property in the Fort Collins area. We understand how the insurance side works, and our team of specialists can help you navigate your claim details to ensure that you receive what you need to make things right again. Depending on the severity of the storm as well as the type of roof on your home, there are a number of things to look for when completing the damage assessment for your roof:
Soft spots or general bruising
Loss of granular material from asphalt shingles
Shingle damage
Bent or lose eavestroughs and downspouts
Black mineral deposits in your downspouts
Interior ceiling leaks
Sometimes the damage won't be immediately apparent and bringing in a specialist to review the damage can provide you with a full account for your insurance company. Even if the storm wasn't as bad as some, you should have your roof checked for any underlying damage before further issues occur. The faster you react to potential damage, the less cost may be involved in the hail repair, as problems left unattended can grow larger very quickly.
Complete Process Assistance
Apex Restoration & Roofing handles all hail damaged property – not just your roof. This means that we'll work with you throughout your claim process to ensure that every damaged item is accounted for and either repaired or replaced accordingly (ask us about our hail resistant roofing options!). As a part of the Fort Collins community, we want to ensure the safety and happiness of our community, and that means providing the best possible service to you and your family. When you need hail damage roof repair after a storm, contact us to have your property repaired right the first time.
Call the Experts in Fort Collins
Schedule a consultation with the local experts at Apex Roofing. Our roofing team in Fort Collins, CO will start with a free consultation and roof inspection of your home or business. Get started with the hail damage roof repair process today before your roof becomes more damaged and expensive to fix.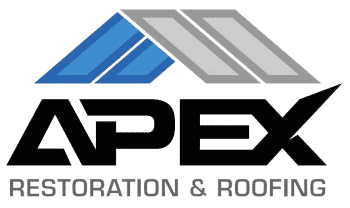 Serving Denver, Lakewood, Commerce City, Englewood, Highlands Ranch, Littleton, Centennial, Aurora, And All Surrounding Areas.
Restoration & ROOFing SERVICES OFFERED TO Denver RESIDENTS
Renailing/Refastening
Sell/Buy Audits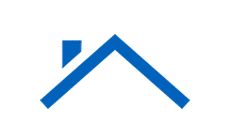 Shingle Replacements
Roof Replacement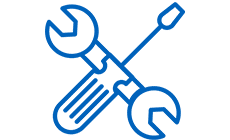 Ventilation Repair/Replace

Siding Repair/Replace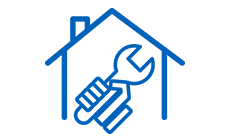 Gutter Repair/Replace

New Doors & Windows
Emergency Repairs

Insurance Claim Advocacy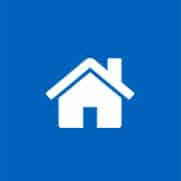 REPAIRS & REPLACEMENTS
We only uses the best installations practices, fasteners made to last the test of time, and the highest grade available. We want your roof to look amazing and outlast any other roof around!
MAINTENANCE & PRESERVATION
We will create a custom maintenance plan to fit your roof in order avoid a costly replacement and keep it looking great for years to come. We offer annual exams, cleanings, and preservation treatments.
As a National Roofing Contractors Association member we seek to improve our business through education, training, and technical advancements.
BETTER SERVICE • BETTER EXPERIENCE • A BETTER INDUSTRY