Residential Roofing in Fort Collins, CO
Built On A Foundation Of Developing A Service Relationship That Our Customers Can Believe In And Trust
Contact Us Today To Receive Your Free Roof Inspection
Residential Roof Repair and Replacement
Making repairs to the roof of your home is crucial to protect the value of your investment and ensure the safety and security of your family. Apex Restoration & Roofing is a trusted, locally-owned roof contractor in Fort Collins, CO. Our team is dedicated to providing you fast and effective roof repairs that will last. We have over 50 years of experience repairing roofs in the area, and we know just what your roof needs to continue providing a solid shelter for many years to come.
Our Residential Roofing Services
When you trust Apex with your residential roof repair you can expect that our technicians will complete a thorough job with a focus on the small details. Professionalism and high-quality craftsmanship are important to us, and that's how we've built an honest business that our customers can trust. Our goal with every project is to complete repairs on time and on budget. As a full-service roofing company, we offer complete roof inspections, roof replacement, advanced roof repairs, gutter/eavestrough installation and repair, and more. We can also provide you with customized solutions to deal with storm damage and are capable of attending to other exterior home repairs as part of our supportive service. We want to enable you to make one phone call and have everything completed, worry-free.
Residential Roof Repair Options
We're the experts, after all, and that means we can provide you with multiple options when handling your residential roofing situation. We have several different shingle options available to choose from depending on where you live and what environmental conditions your roof goes up against. Our knowledgeable team will work with you to determine the option best suited for your home roof repair, and even advise on warranty options that can save you money and are included with some of our products. We work with the following materials when repairing your roof:
Asphalt shingles
Roof tiles
Composite roofing
Slate products
We're also fully equipped to repair and deal with other components of your roof, such as:
Skylights
Chimneys
Roof valleys
Storm damage
Get Started with a Free Estimate
Our customers place their trust in us when it comes to choosing a roof contractor in Fort Collins because we live and work alongside them in our community. Our team is made up of passionate people who thrive on solving roofing related problems and understand the value that they can bring to others by doing it right the first time. When you get in touch with us, we'll provide you with a free estimate for your home roof repair and give you honest, professional recommendations that are specific to your home. If your roof is in need of repair or you're searching for residential roofing in Fort Collins, Apex Restoration & Roofing is here to help. Contact us today for your free estimate and let's get your roof back on track!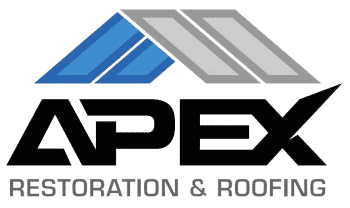 Serving Denver, Lakewood, Commerce City, Englewood, Highlands Ranch, Littleton, Centennial, Aurora, And All Surrounding Areas.
Restoration & ROOFing SERVICES OFFERED TO Denver RESIDENTS
Renailing/Refastening
Sell/Buy Audits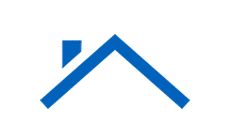 Shingle Replacements
Roof Replacement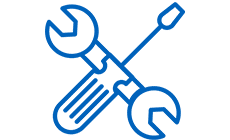 Ventilation Repair/Replace

Siding Repair/Replace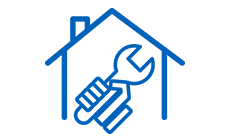 Gutter Repair/Replace

New Doors & Windows
Emergency Repairs

Insurance Claim Advocacy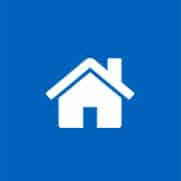 REPAIRS & REPLACEMENTS
We only uses the best installations practices, fasteners made to last the test of time, and the highest grade available. We want your roof to look amazing and outlast any other roof around!
MAINTENANCE & PRESERVATION
We will create a custom maintenance plan to fit your roof in order avoid a costly replacement and keep it looking great for years to come. We offer annual exams, cleanings, and preservation treatments.
As a National Roofing Contractors Association member we seek to improve our business through education, training, and technical advancements.
BETTER SERVICE • BETTER EXPERIENCE • A BETTER INDUSTRY